Batizado & Changing of Cords Ceremony Performance; Master Class with Guest Artists; Carnaval Parade!
YOUTH FEST 2017:
ACSF will host its annual youth Batizado and master class event in conjunction with the SF Carnaval Parade. ACSF provides youth with diverse and authentic experiences in order to broaden their knowledge and understanding of capoeira and Brazilian traditions. To support this effort, we bring guest artists to San Francisco to participate with the youth.
MASTER CLASS WITH GUEST INSTRUCTORS: Thursday, May 25, 5:00-6:00pm (both ages groups). No registration is required. Regular class fees apply.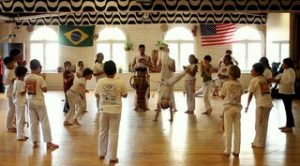 BATIZADO Graduation & Cords Ceremony: Friday, May 26
The Batizado is a traditional ceremony that welcomes new students into the art, and recognizes the growth of new and continuing students through a changing of cords ceremony. The event brings together students from our school-based and on-site programs. The event includes an opening performance by top-level guest artists and ACSF company members, a youth performance, the batizado and changing of cords ceremony, and an after-party with healthy snacks. Open to the public, donations at the door welcomed.
Batizado Graduation Ceremony 6:00 to 8:00pm; After Graduation Gathering 8:00 to 9:00 pm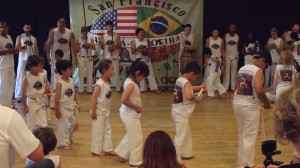 Carnaval San Francisco 2017 Rehearsal (Youth and Adults) at ACSF​:
May 27, Saturday​ 1:00pm – 2:30pm
*All groups (youth and adults) come together to rehearse for Carnaval San Francisco. Free of charge​.​
CARNAVAL PARADE: Sunday, May 28, 9:00am. To culminate the season we invite students to join our contingent for the SF Carnaval Parade. Youth and adult students bring capoeira to the streets of the Mission District as part of 39th Annual Carnaval San Francisco. Carnaval is part of the rich cultural history of San Francisco and we are proud to participate once again. TO PARTICIPATE just speak to Instrutor Corrente or Mestra Márcia Cigarra.