The Reaching All Youth (RAY) Project is funded in part through generous contributions from the Freund Family Foundation, the SF Department of Children Youth and Families, the Gordon and Betty Moore Foundation, and through individual donors like you.
RAY Project
The Reaching All Youth (RAY) Project ensures equal access to ACSF's on-site youth programs by providing free and reduced-price classes for youth from ages 5-19, from low-income families. Eligible youth are accepted on a first-come, first-served basis. Scholarship awards (full or partial) are based on a family's annual household income.

The RAY Project operates on the school calendar (September-May). All students must submit their application prior to taking classes and will need to renew their membership at the beginning of each session.
ELIGIBILITY
  Ages 5-12 - Must meet household income requirements to receive a full scholarship or partial financial aid. Verification of income may be required. Students may train before their application is approved, but will need to pay the full fee until their scholarship level is determined.

 Ages 13-19  - May train for free regardless of household income, but must maintain an active level of participation to keep a full scholarship. At the end of each session, each teen's participation is assessed based on their attendance, volunteer work, participation in performances, and referrals. Partial scholarships are available for teens unable to meet the participation requirements for a full scholarship.
How to Apply
1. Complete an English or Spanish language enrollment/application form and email or mail, or drop it off in person to ACSF. Please be sure to provide an email address or alternate form of contact. PLEASE NOTE: This is the same form you will fill out whether you are applying for financial assistance or not.

2. Approximately one week after you submit your completed form, we will contact you by email or phone to let you know if you qualify for financial assistance and if so, at what level.

3. Once you receive an acceptance letter, your child may begin training. Please accompany him/her on the first day.


You can pick up application forms at the ACSF front desk, or download a PDF version here.

Hay que completar este formulario para ser elegible como miembro. Version PDF

HISTORY
The RAY Project is an outgrowth of our Free Teen Program. Mestra Márcia Cigarra began teaching teens for free in 1998 in response to excessive youth violence in the Mission District and surrounding neighborhoods and the clear need for after-school activities and accessible alternatives to gang activity.

The success of the program led to the creation of the RAY Project in 2003, which extended free and reduced cost programming to youth starting at age five. Like the Free Teen Program, The RAY Project is based on the principle that all youth, regardless of financial, ethnic, physical, and social background, should have equal access to programs that support healthy development. To date, this small but powerful program has served more than 1,000 youth.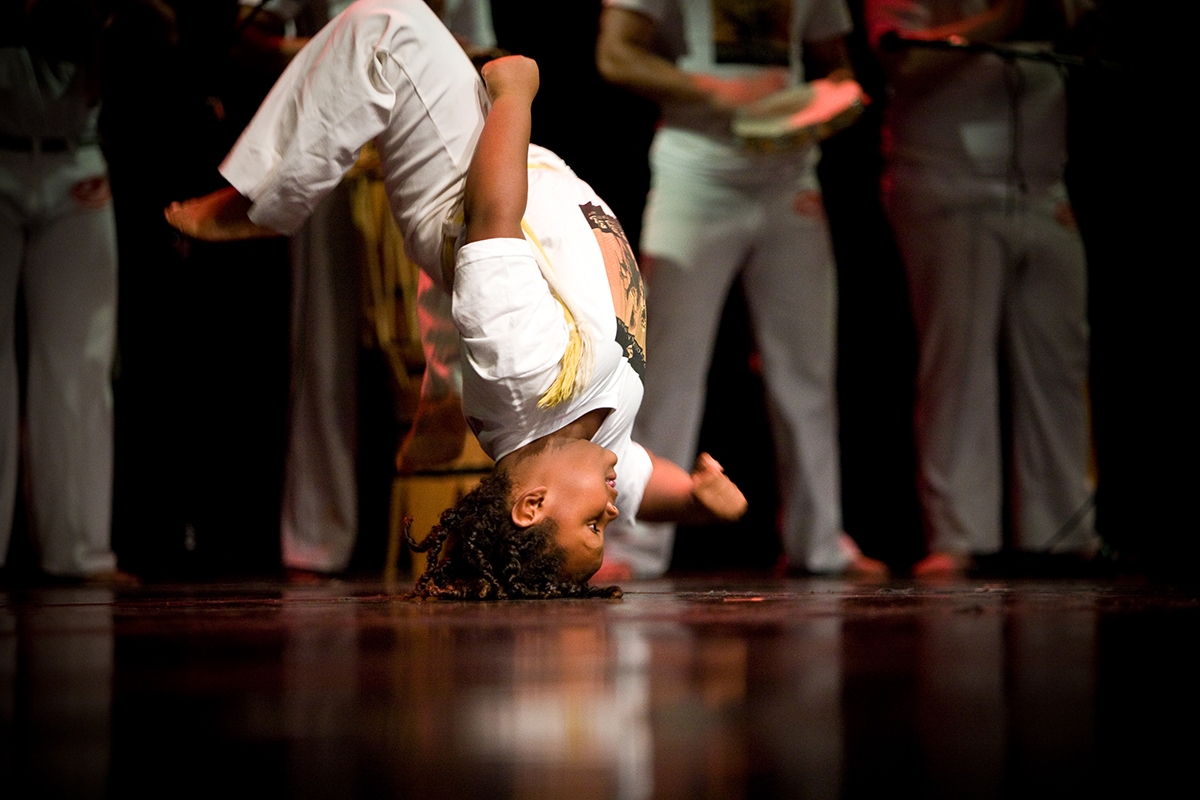 RAYMOND GARDNER (GRADUADO MICO LEÃO)
4/15/1980 - 1/12/2003
The RAY Project is named in memory of Raymond Gardner, a talented student in ACSF's Free Teen Program who was an innocent victim of youth violence and lost his life at age 22, on January 12, 2003.

Raymond Gardner lived in Pacifica with his parents, Karen and John Gardner. He came to ACSF in 1998 as a teenager eager to learn capoeira. His extensive background in martial arts, his vibrant and humble personality, and his natural determination and discipline helped Ray excel in capoeira. He quickly became one of Mestra Márcia Cigarra's top students, an excellent performer, and a role model to the entire ACSF community.

In Raymond's memory, ACSF takes an active role in promoting peace and non-violence through extensive youth programs. By naming the RAY Project in his honor, we hope to keep his spirit alive within our capoeira community and beyond.