ACSF YOUTH PROGRAMS RECEIVE CITY, STATE AND NATIONAL RECOGNITION AND SUPPORT! 

ACSF is thrilled to report recent grant awards in support of our school-based and on-site youth arts education programs. We are honored to have the continued support of the San Francisco's Department of Children Youth & Families for our on-site Reaching All Youth Project; the California Arts Council for our on-site and school-based after school programs; and the National Endowment for the Arts for our school-based residency classes and performances.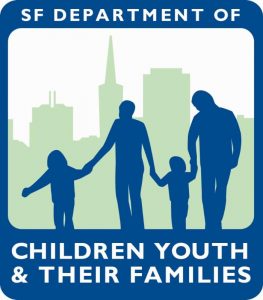 We also receive support from the Walter & Elise Haas Fund for our public school-based programs. Funding from these agencies is critical to our capacity to serve low-income schools and families. Their support enables us to bring capoeira to 8,000 youth a year!

Executive Director, Jennifer Walsh says  "Youth need access to cultural and physical art programs perhaps more now than ever in the history of ACSF. It is reassuring to see our City, State, and Federal art councils are doing everything in their power to retain and distribute funding to nonprofit art organizations like ACSF. We are honored and grateful for their support, and could not operate without their help."
ACSF's youth programs include capoeira movement and music (instruments and songs) instruction, the creation and presentation of student performances, plus assembly performances featuring master-level ACSF company artists. Our comprehensive programs provide knowledge and skills in the practice and performance of capoeira, guide students to be creators, and allow educators to incorporate cultural performing arts into their curriculum.
To book ACSF at your school or to enroll a child in our classes please visit:
https://abada.org
 OR call our office at 415-206-0650.
[give_form id="2965″ show_title="true" show_goal="false" show_content="none" display_style="button" continue_button_title="DONATE!"]