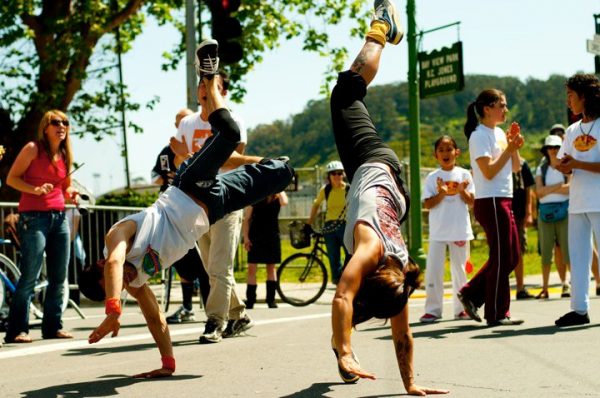 Sunday July 16th:
Sunday Streets Performance
2-3pm
Performance Location: Valencia St & 21st St
Celebrating Community in the Mission District with a capoeira performance @ the Mission Sunday Streets SF.
About Sunday Streets… Sunday Streets are events that encourage recreation, community activities and fun in San Francisco. Sunday Streets closes stretches of city streets to automobile traffic, and opens them to people from 11am to 4pm on a various Sundays throughout the year, so participants can enjoy a large, temporary, public space where they can bike, walk, run, dance, do capoeira, yoga, or other physical activities. Non-profit and health organizations such as ACSF offer free activities and share information about their services during the event. Fun, pet and family friendly event!