Bringing dynamic cultural arts to the streets and schools of the Bay Area for more than twenty years!
SCHOOL BASED CULTURAL ARTS EDUCATION
Since 1995, ACSF has brought its dynamic cultural arts programs into a variety of communities through off-site education programs. ACSF's performances, residency classes, and workshops serve thousands of youth each year. Our team of high-level instructors and performers offer a range of programs and can often adapt programs to meet your site's needs. A description of arts education program options is below.

If you have questions about our off-site programs, please contact the ACSF office or fill out this ONLINE BOOKINGS FORM to book a program at your site.

You can also download the Youth Arts Education brochure and rates sheet here: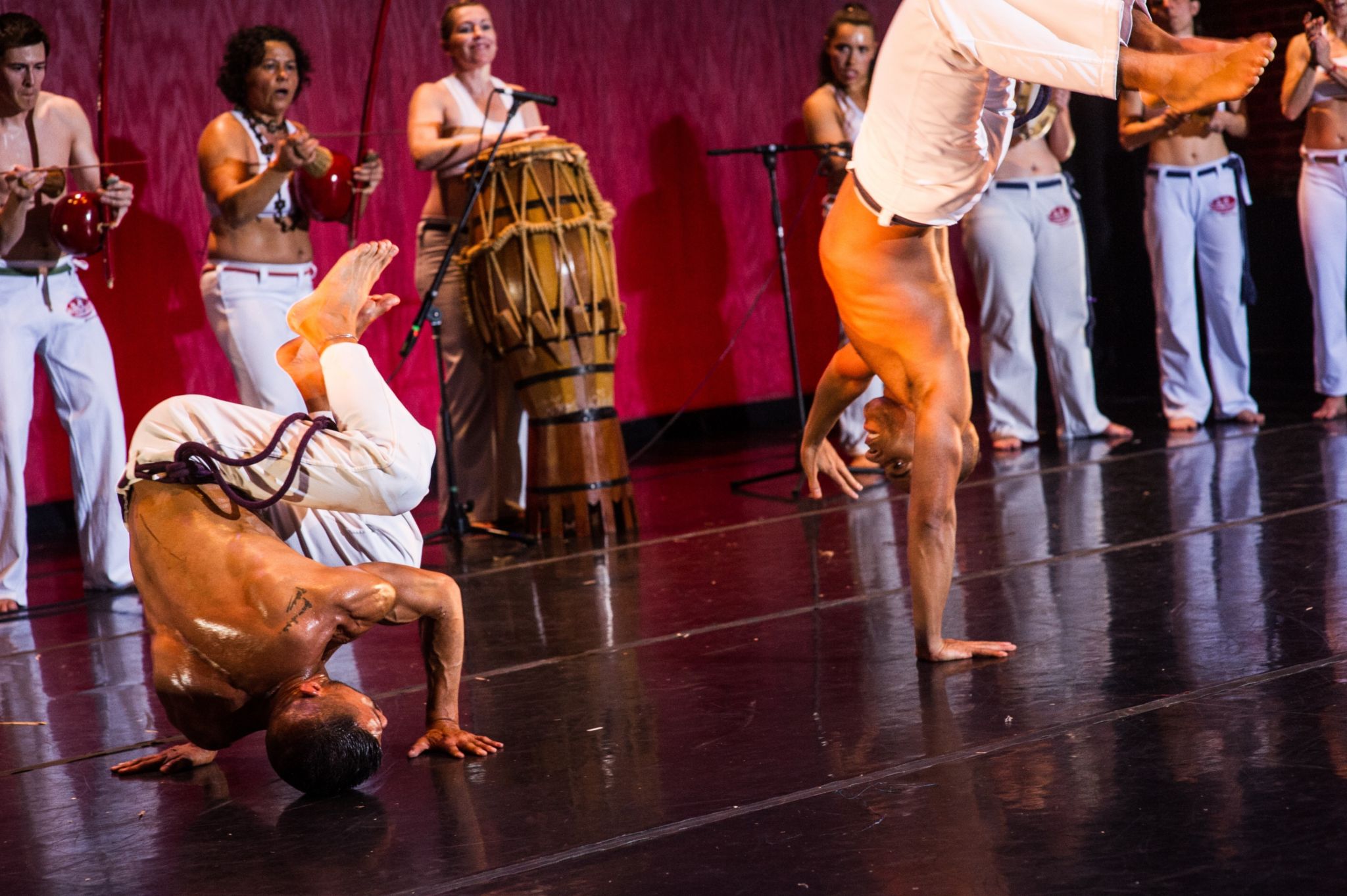 ASSEMBLY PERFORMANCES
High-level artists put on an awe-inspiring performance of capoeira and maculelê, a traditional dance performed with sticks and machetes. Through demonstration, lecture, and participation, audiences learn the history of these cultural art forms, experience the music that accompanies them, and see the physical skills and techniques involved in their mastery.

Performances can be as short as 5 minutes or up to 45 minutes in length. ACSF can offer as many as three consecutive performances per site, depending upon performer availabilities.
RESIDENCY CLASSES
Residencies provide a unique opportunity to transform the classroom into a space for cultural and artistic exploration. Residencies offer students an active, in-depth cultural arts experience and give educators an opportunity to incorporate arts into their curricula. Residency programs consist of a series of classroom sessions of capoeira and/or maculelê. Residencies provide physical, artistic, and social skill building.

Working independently, in partners, and as a group, students learn basic capoeira movements, practical application of these movements, and how to "play" capoeira using the movements in improvisational games with each other. Youth are introduced to simple songs in Portuguese, capoeira rhythms and instruments, and stories about the history of the art. Teaching artists can link the content of a residency to teachers' or schools' existing curricula. Residencies can be during the school day or after school and can include the development of a youth performance. Residencies are 6 or more sessions of 30-60 minutes per session, depending on the age group.
WORKSHOPS
Workshops provide concentrated, hands-on experiences, and offer youth the opportunity to connect with a highly skilled artist. Workshops are designed to give students a taste of capoeira and/or maculelê, providing an opportunity to explore and inspire future interest. Participants practice basic movements, learn a song in Portuguese, are introduced to the instruments, and hear stories about capoeira's history.

Workshops can also be focused on one aspect of the art, such as music or acrobatic movements. Workshops are one to three sessions (as opposed to a residency, which is 6-16 sessions), and sessions can be up to 90 minutes, depending on the age group. Youth from multiple grades can be grouped together. Workshops can occur before or after an assembly performance, allowing students to connect with the performing artists.